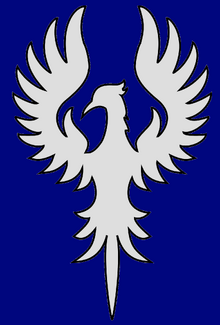 Γεωγραφία
Ανοιχτοί κάμποι γεμάτοι πολλά μικρά χωριά. 
Περιγραφή
Ένας τεράστιος αριθμός πολεμοχαρών φυλών κατοικεί στα μικρά χωριά, τα οποία συχνά είναι σε πόλεμο το ένα με άλλο. Οι άγριες φυλές του Βορρά έχουν ποτίσει με το αίμα τους τις κοιλάδες, εξ ού και το όνομα.
Πλεονέκτημα
Πολιτοφυλακή
Ο κάτοχος της Περιοχής, μπορεί σε μία Περιοχή σε έναν Πόλεμο, να προσθέσει Στρατό +10.
Πληροφορίες
Η περιοχή αυτή κατακτήθηκε από τo Empire of the Silver Phoenix με τη βοήθεια του Sailor's Guild ως αντάλλαγμα για την υποστήριξη τους στην Πόλη των Ανέμων (Social event #1).